Rimokatolička crkva je dobila novog poglavara, a to je Jorge Mario Bergoglio iz Argentine. Ime koje je za sebe izabrao je papa Franjo I.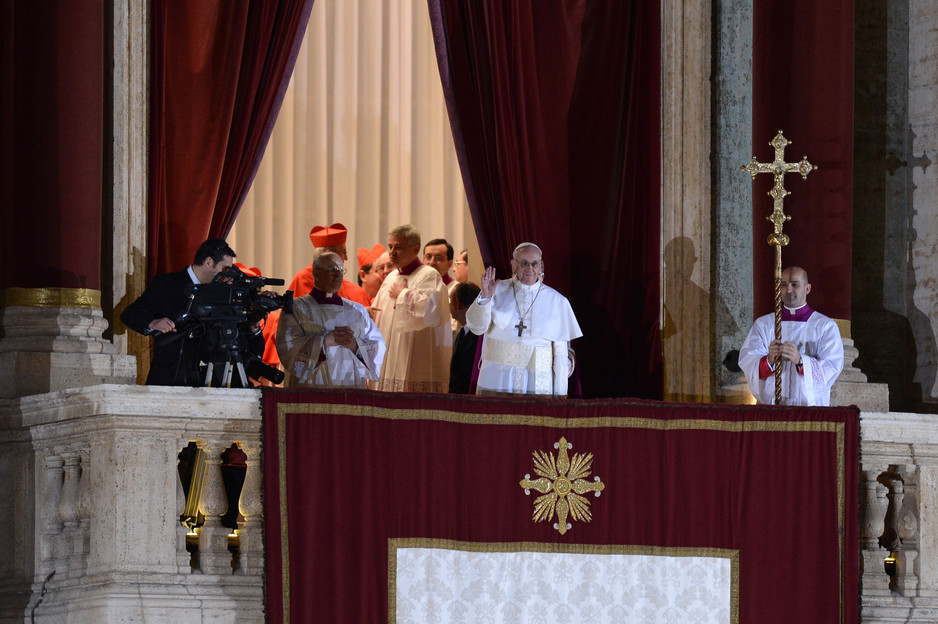 Bijeli dim se pojavio iznad Sikstinske kapele u srijedu navečer u 19.05 sati, što je označilo izbor novog poglavara.
Hiljade ljudi na ulicama Vatikana oduševljeno su pljeskali i izgovarali molitve. Sa crkava su se čula zvona u čast novog pape. Na katoličkim crkvama u BiH također su večeras zvonila zvona najavljući izbor novog poglavara u Vatikanu.
Na balkonu se nešto iza 20 sati pojavio kardinal protođakon Jeana-Louisa Taurana, koji je uzviknuo "Habemus Papam"! To je ujedno i zvanično obznanjenje da je Crkva dobila novog vođu.
Novi papa je izabran u četvrtom krugu glasanja, a kardinali su se danas u 17 sati okupili posljednji put kako bi glasali.
Jorge Mario Bergoglio je argentinski jezuit, nadbiskup Buenos Airesa. Bio je glavni protukandidat Josephu Ratzingeru na konklavi 2005. kada je on izabran za papu.